Article ID : 383
Audience : Default
Version 1.00
Published Date: 2008/9/20 0:19:03
Reads : 6466
Since I've been offered a seat in the front row at the upcoming Texas Chili Cooking Class, I may have to ask Rick to slide that sweet old Kamado of his behind the Pizza oven so I stay focused on making an Award winning bowl of red!




When I first saw it at the Competition BBQ class, I knew we had something in common.
I've been fascinated with these ancient Oriental cookers since I was a kid, and had sampled hotdogs and burgers cooked by a neighbor that brought one back with him while stationed in Japan in the late 60's-they didn't taste like the lighter fluid burnt offerings from my house! Growing up in Seattle during the mid 70's and 80's these egg shaped cookers were advertised every Thursday in the local newspapers for sale at "Pachinko Palace" that sold Pachinko machines (Japanese pinball) flower pots and Kamados. I wanted one badly!!
About 16 years ago, I was at a garage sale and spied one that had seen better days, but it was all cosmetic and and with a little cleaning up I was up and cooking on it.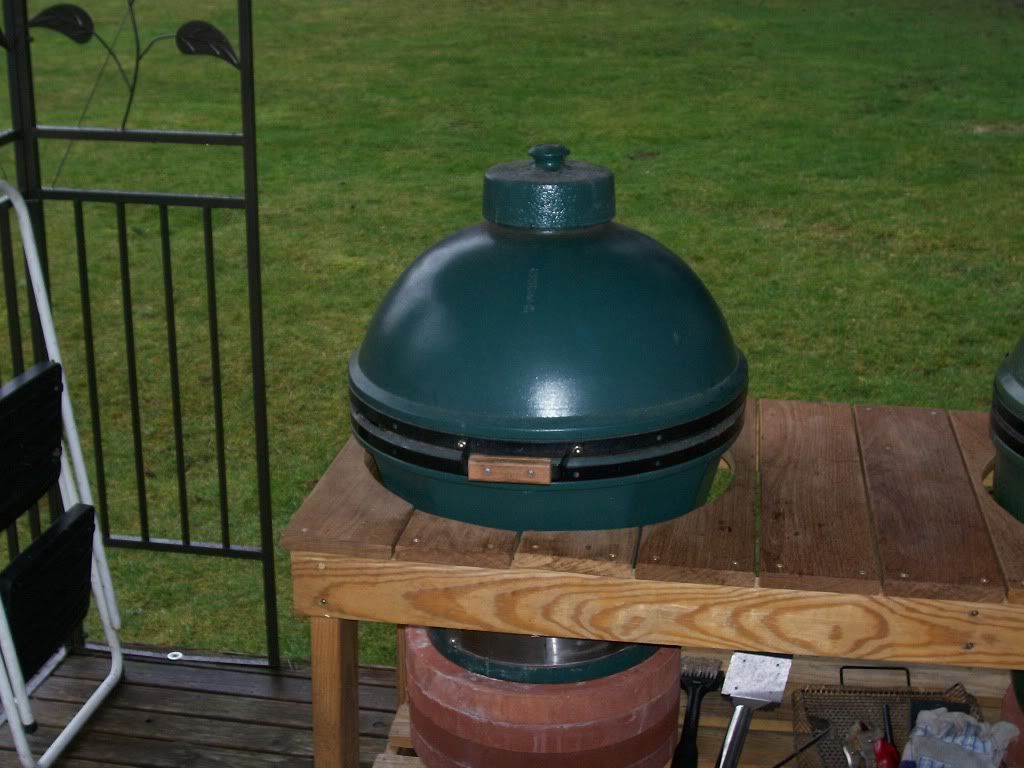 This turned out to be an Imperial Kamado Large Modern Style, with an 18" cooking grate. I replaced a rusted slide damper and added a spring assist hinge from Big Green Egg and built a table for it to nest it in.

http://imperialkamado.com/i_japaneseKamadoHibachi.htm

I followed some of the repair and rejuvenation tips from the site and found that it was fairly easy to work with and I enjoyed doing it. So much, that its become kind of a hobby for me. Here are a few pics of some of my restoration projects.

A couple Chinese "Big Green Eggs" from Taiwan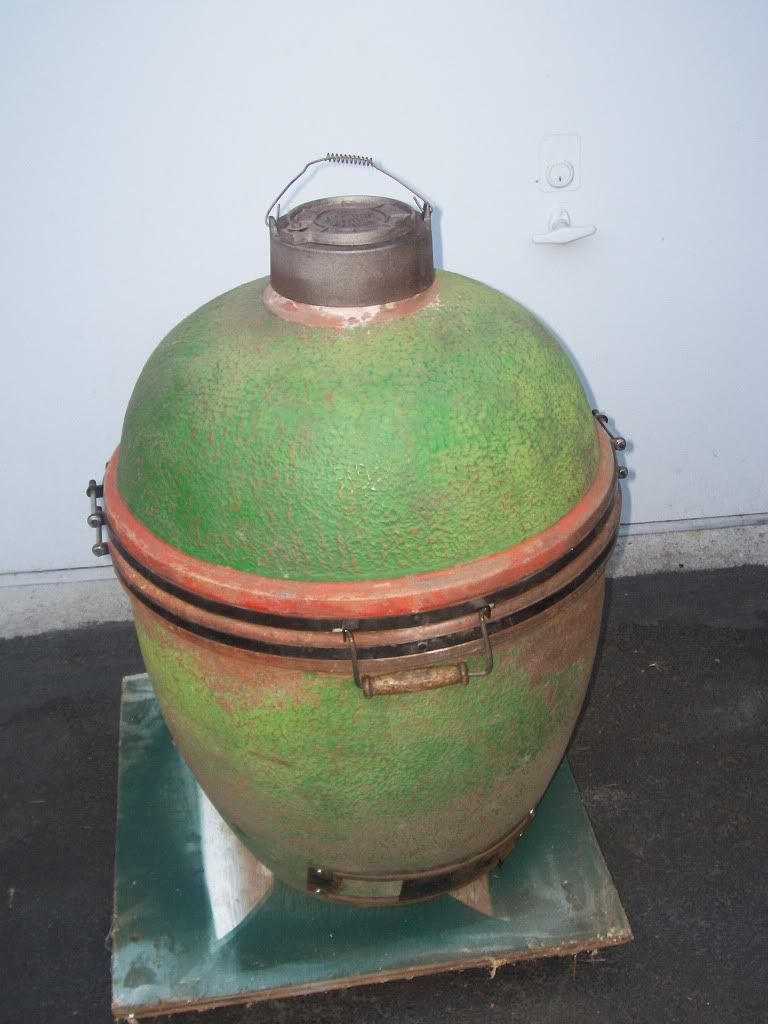 A Medium Modern style Imperial Kamado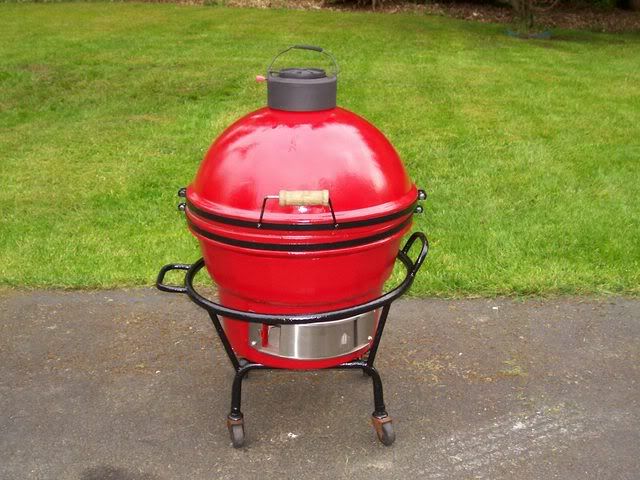 Large Sakura Kamado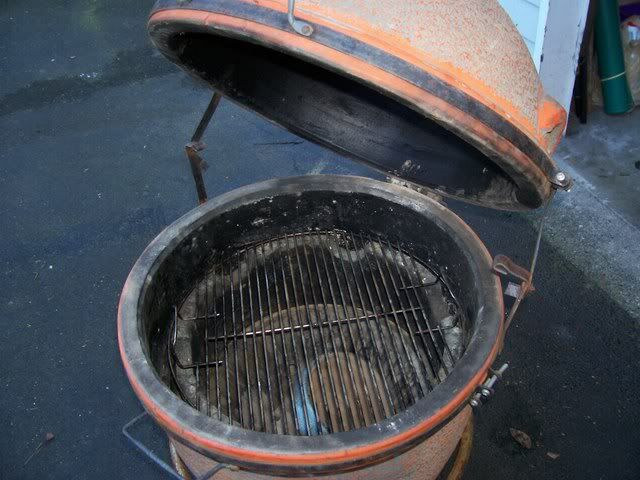 Sakura Kamado and Medium "Hibachi Pot" with plug style draft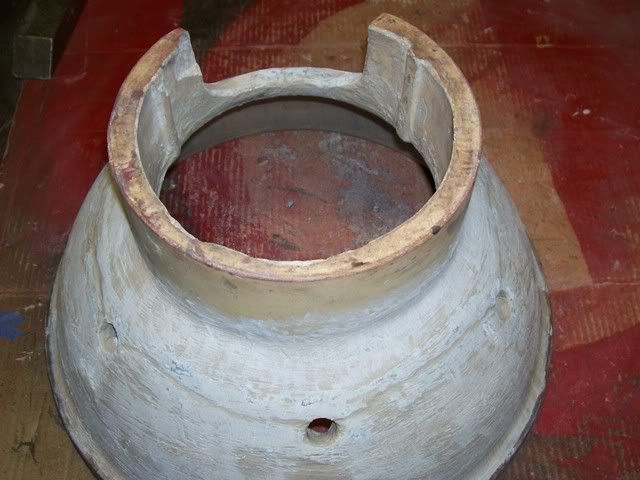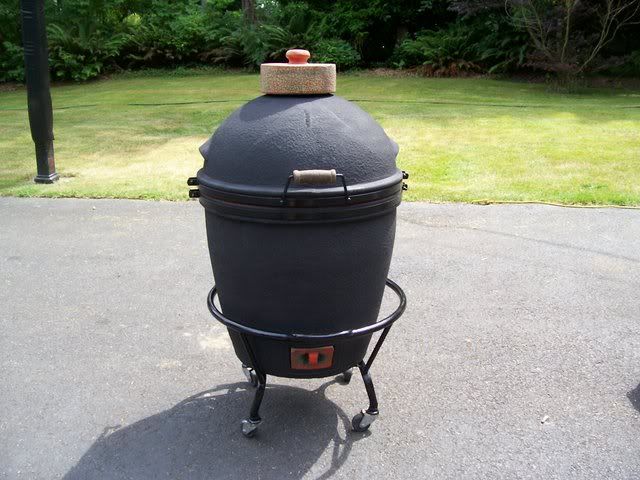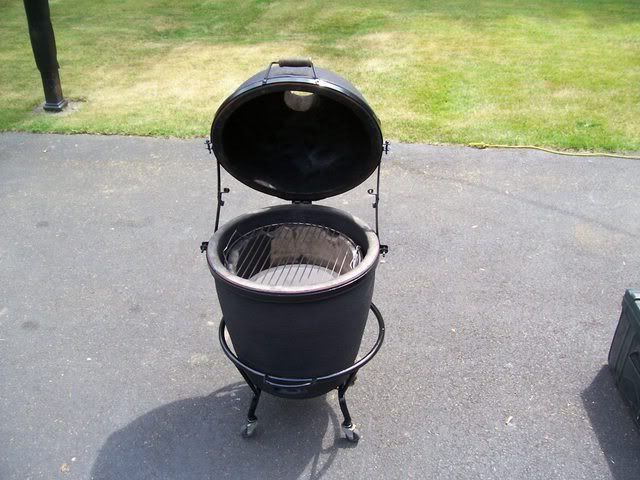 Medium Fuji Kamado "Barbecue Pot" by Noritake China




Family portrait
L-R "Hibachi Pot", Sakura Kamado, old ceramic Big Green Egg, Fuji "Barbecue Pot" and Medium Imperial Kamado Modern style.




East meets West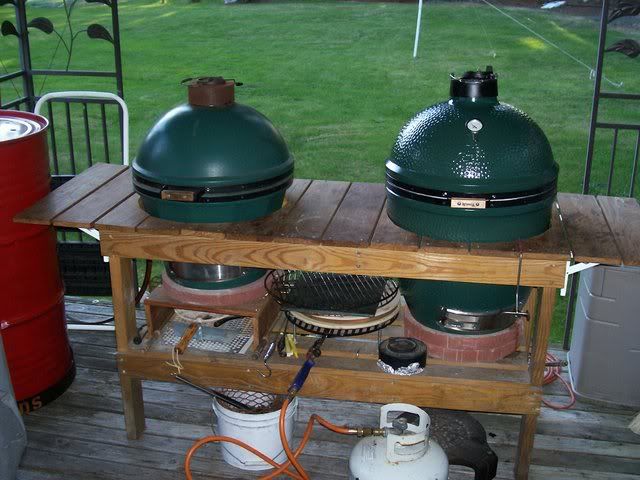 Here is a link for a copy of the original Kamado Cookbook and Instruction Manual from Pachinko Palace along with the Fuji and Sakura Kamados. (bottom page Older Kamados)
http://www.nakedwhiz.com/infocentral.htm

The Imperial Kamado is a wealth of information, with the history of the Kamado, vintage manufacturing photos and restoration tips. Check out the Shichirin Hibachi link too!
http://imperialkamado.com/index.htm
http://imperialkamado.com/shichirin/i_shichirin_index.htm

Brian
Midnight Ramblers BBQ




The comments are owned by the poster. We aren't responsible for their content.
Poster
Thread
Rick

Posted:

2008/9/20 8:12

Updated:

2008/9/20 8:12

Webmaster

Re: Kamado Envy

What a fantastic pictorial!! Brian you have got to be the best "restorer" of BBQ equipment I have come across in years... YOU need to give your own class... I'd like to be in your "front row". Thank you so much for the article.
Rick